Welcome To Dr. Ravi Bhatt Homeopathic Clinic​
Best Homeopathic Doctor in Lucknow
Best Homeopathy Doctor is a holistic method of treatment in which each individual's health problem is treated on a personal level. Dr. Ravi Bhatt is a proficient and experienced doctor that deals closely with the patient's temperament to heal them properly.  Therefore, he offering the best homeopathy treatment in Lucknow.
In homeopathic treatment, the doctor takes into consideration the person's particular mental and physical characteristics when treating the ailment. In this treatment, the cure is chosen to match the ailments as closely as possible, in order to ensure each patient receives personalized care.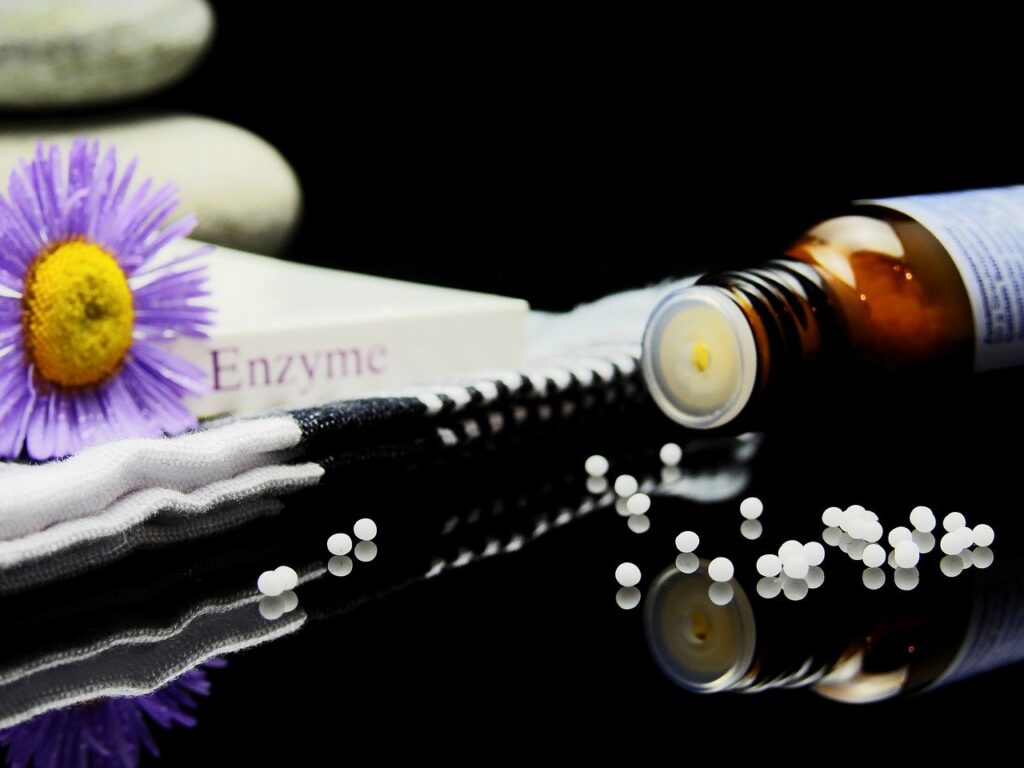 Homeopathic remedies operate by assisting the body's natural defensive system. Together with the homeopathic medications, something which stops the body from working normally. Such as bad food, lack of physical activity, emotional upheavals or psychological trauma, trophic cascades, and so on. Homeopathy considers more than only the physical signs of disease. It is strict performance and the person's individual role in their very own healing.
At Dr. Ravi Bhatt's Homeopathy Clinic, we think that a person's temperament has a tendency that makes him vulnerable to particular diseases. Because homeopathy treats the disease at its source, the Homeopathic treatment in Lucknow offered by us works on the same principle.
How Homeopathic Medicine Works?
Homeopathic treatment in Lucknow offered by Dr. Ravi Bhatt's clinic is all best and top notch yet if you still doubt on the medicine, learn how it works-
Best Homeopathic Doctor treatments stimulate the vital energy, so it helps to speed up recuperation..
The medicines re-energise the vital force, in order to assisting the body in returning to its natural state of health.
Homeopaths should choose a medicine that exactly matches the symptomatic picture in order to guarantee that core belief answers in even the most efficient way possible.
Although genetics play a part in disease prevention, the way we live can also prevent, cause, or exacerbate sickness. As a result, a person's personality, stress levels, lifestyle, and other factors are considered.
A unpleasant psychological unfavorable outlook on life limits their psychological well-being and produces tension, which puts their vital power under strain.
The less stress placed on the body and mind, the more probable a homoeopathic cure will work, therefore it have a longer lasting effect. It improves people's immunity.
Homeopathic medicines are made from plant, animal, and mineral extracts that have been potentized scientifically to maintain the essence and dynamic nature of the remedy.
The more diluted the medicines are, the better they work.
Our clinic's homoeopathy treatment in Lucknow addresses the whole individual, including his mental process, feelings, and emotions. There are also drugs that have been proven to be beneficial in the treatment of psychiatric disorders.
Whatever the ailment or sickness, the homoeopath focuses on a full cure, taking into account all elements of mental, emotional, and physical health. The fundamental problem will be addressed, and the cure will be complete.
Call Dr. Ravi Bhatt on +91-9454274976
What Do We Specialize In?
Dr. Ravi Bhatt is a well-known homeopathy specialist in Lucknow, where we combine homeopathy with a customized and comprehensive diet, yoga, and relaxation techniques, as needed. 
We use cutting-edge diagnostic technologies, such as a video microscope for hair and skin analysis, to fully comprehend your problem before treating it using world-class homeopathic methods. 
The medicines are blister-packed in a hygienic manner to guarantee that the medicine's impact is not lost. We attempt to provide the best possible care to the patient's symptoms at Dr. Ravi Bhatt's homeopathy clinic in Lucknow, including wider aid in the form of nutrition management and yoga therapies, which complement the natural healing Homeopathy provides. 
Yoga at Dr. Ravi Bhatt homeopathic treatment in Lucknow sets the entire body into a healthy mode with the best therapeutic, nutritional, physical, and spiritual discipline, not just the ailment.
We have specialized in hair loss treatment for male and female
Male pattern baldness, or androgenetic alopecia, can result from genetics or a scalp infection or skin disorder. Various treatment options are available to slow hair loss or stimulate hair growth. 
A person should discuss these treatments with their doctor. About half of Caucasian men will experience some hair loss by the age of 50. As this figure rises to 80% in 70-year-olds, in this article we explore some ways to help prevent and treat hair loss, causes of hair loss, and when to contact Dr. Ravi Bhatt Put it. 
Hair loss is a problem that many of us have to face at some point in our lives. The stresses of day-to-day life, hard water, sun damage, and metabolic factors contribute to hair loss. Can cause different levels. Mild to severe. 
Not only is hair loss aesthetically imperfect, but it also results in a serious loss of confidence, self-esteem, and joie de vivre. The only consolation is that if hair loss treatment is sought early, a good hair specialist in India can recommend good hair loss treatments for men and women, which can help reduce hair loss. and promote new hair growth. Some of the most commonly prescribed hair loss treatments prescribed for these patients are as follows: Read More…
We feel that every patient who comes to us is hoping that if homeopathy can assist, then Doctor Ravi Bhatt's Best Homeopathy Doctor clinic is the best place to visit in Lucknow. 
And as a result, we do everything we can to ensure that we do not betray this trust. We believe that the highest goal of cure is the speedy, gentle, and permanent restoration of health or the eradication and destruction of sickness in its entirety, in the shortest, most trustworthy, and safest manner possible, based on simply understood principles. 
Dr. Ravi Bhatt debunks the long-held idea that homeopathy is slow and time-consuming. So, don't overthink and stress out just choose the best homeopathy doctor in Lucknow and get free from all your ailments permanently